Smooth Fiberglass Entrance Systems
A fiberglass door will not DENT or RUST like a steel door, or WARP, SPLIT, CRACK or ROT like wood.
Smooth Doorsmith Fiberglass Entrance Systems
Built to leave a long lasting impression after installing quickly and correctly every time. Manufactured in Barrie Ontario using quality components with results that can be seen, truly improving home value.
All Exterior Fiberglass Entrance Systems Include:
Fiberglass Door (ready to paint or stain, or pre-finished)
Primed Finger Joint Jambs and Primed Brickmould
3 Ball Bearing Hinges – Brushed Nickel
All Systems Come with an Adjustable Sill-Mill
Foam Weatherstripping – White
Dual bulb door bottom sweep System Jambs, Sill, Hinges, Paint and Stain Upgrade Options Available.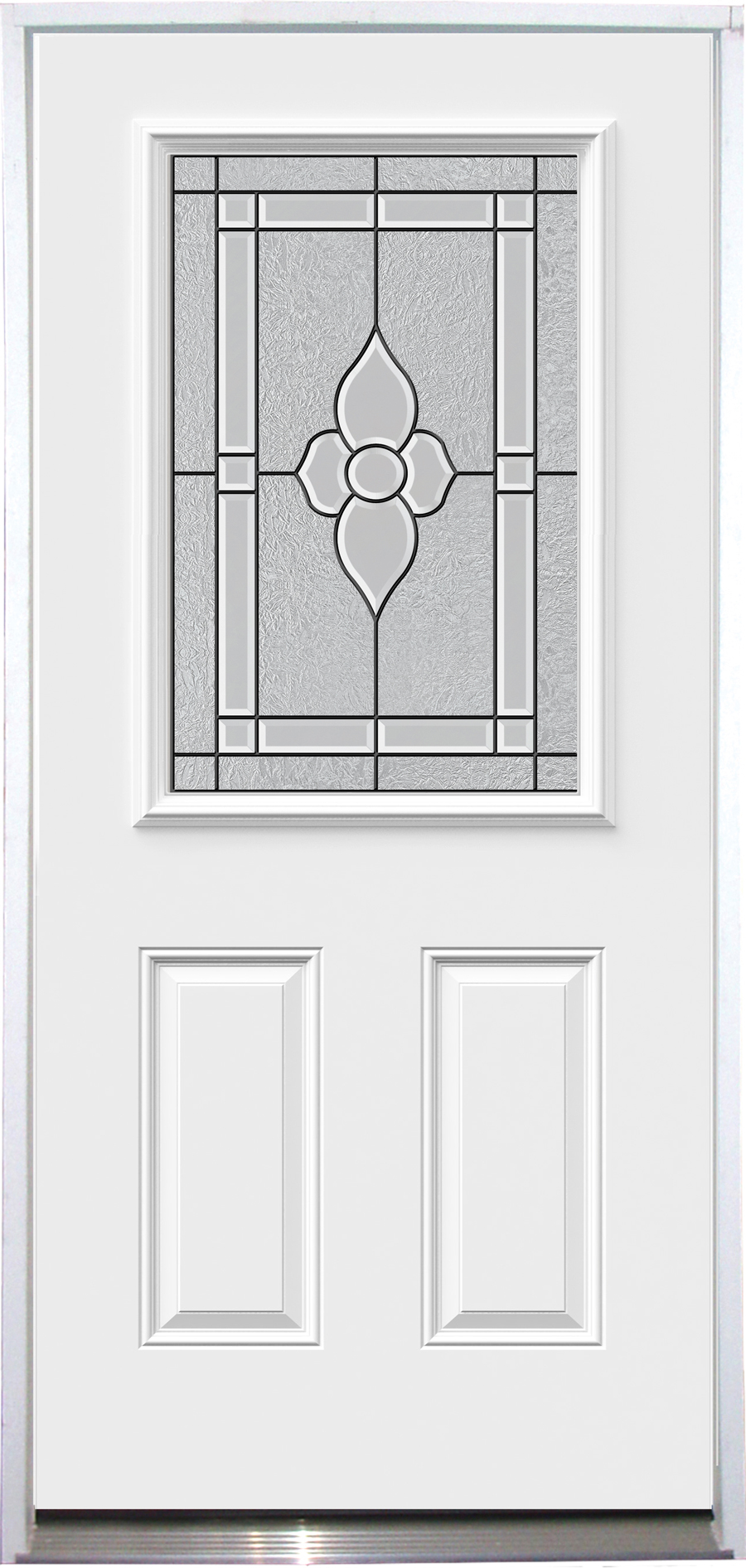 Half, Full and 3/4 Door Lites available with matching sidelite options.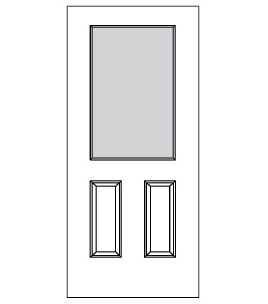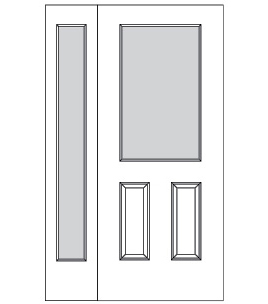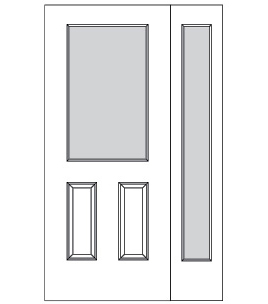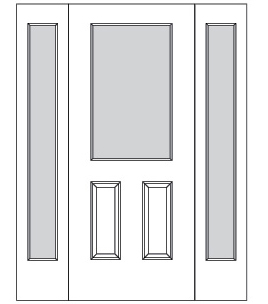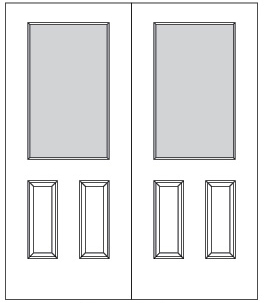 FRENCH DOUBLE DOORS
The perfect size to replace your slider with a swinging door!
1-5/8″ brickmould for primed jambs, or 2″ brickmould for vinyl jambs
Prep of cylinder lock and 1-5/8″ deadbolt lock
NO lock prep for inactive doors in double door systems
Painted systems – lite frames and astragals are painted tone on tone
French Doors Feature a Secure Multi-Point Astragal
No more air and water infiltration. No more leaks!
Solid protection against deflection – three secure locking points stop air and water infiltration.
Works with most standard deadbolt lock sets – no special hardware.
Retractable floating boot – will not compress, become damaged or fall off after continued use. The boot lifts up with the flush bolt to clear the threshold when the door is opened and is secured in place when the door is closed to provide a lasting seal.
4 way adjustable strike plates – maintain even margins using existing hardware.
Easy installation.
A one-two punch for secure performance
1 The flip lever activates both flush bolts and the floating boot at the same time.
2 Engaging the deadbolt activates both lock pawls into keepers. Secure performance standard.


Smooth Fiberglass Doors
Excellent value in a fiberglass entry door, made of rugged compression-molded fiberglass with deep detailed panels.
A fiberglass door will not DENT or RUST like a steel door, or WARP, SPLIT, CRACK or ROT like wood.
Fiberglass doors are beautiful, long-lasting, low-maintenance, secure and energy efficient all backed by a limited lifetime warranty.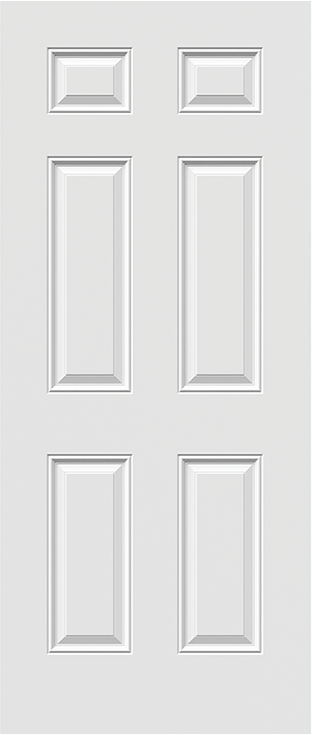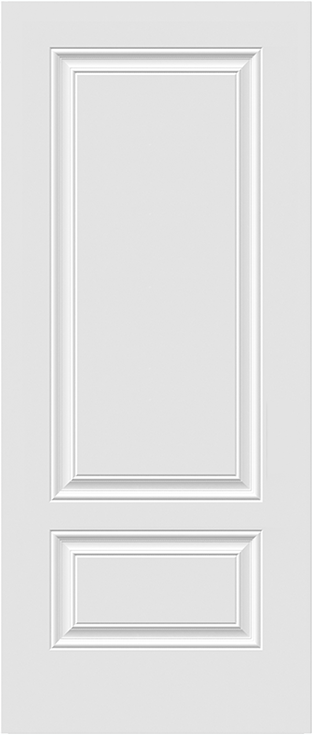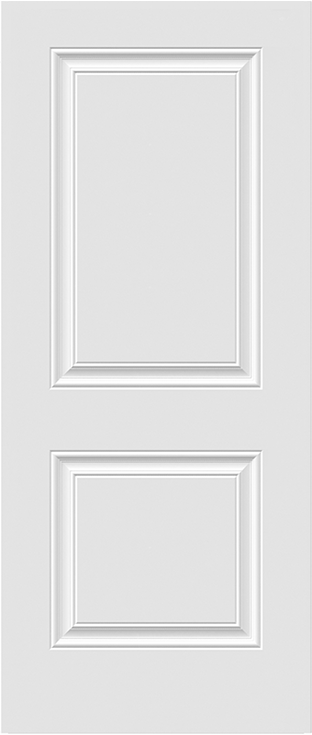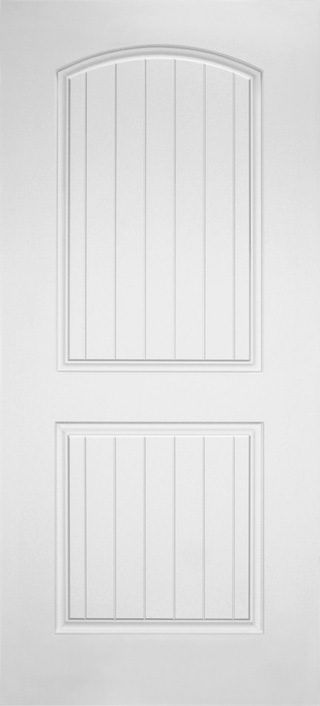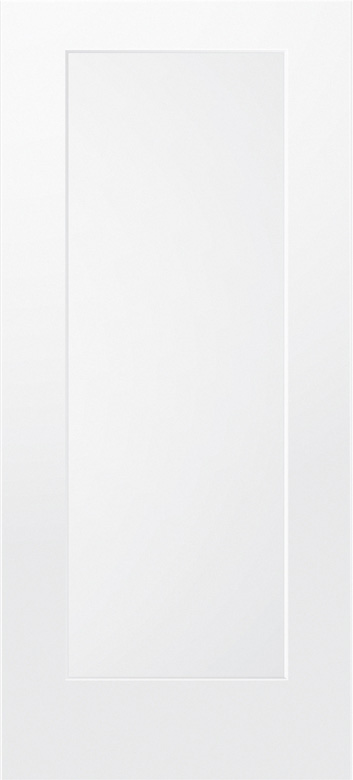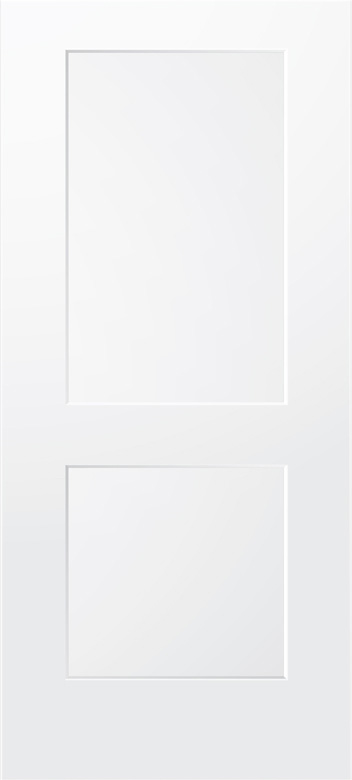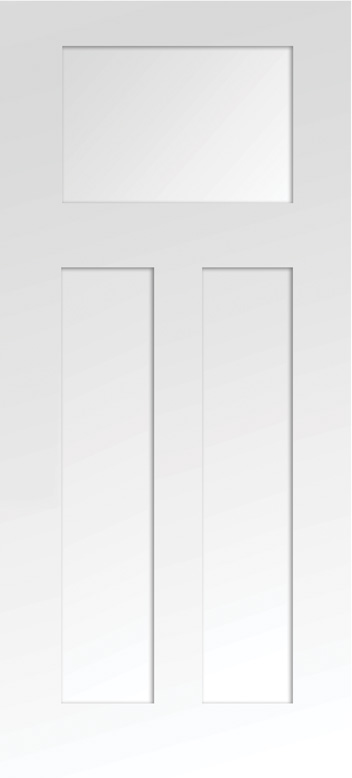 Upgrade by Having Your Door Painted One of 14 Colours
Frame Options
Sizes (4-9/16″, 6-9/16″, 7-1/4″)
Standard:
Primed Finger-joint Pine Interior and Exterior
Upgrade to:
Black or White PVC (Smooth Fiberglass only)
Completely weather proof PVC that won't rot or warp.
Vinyl Wrapped Finger-joint Smooth, or Woodgrain
12mil rigid PVC film bonded with permanent waterproof exterior polyurethane glue. Base made of rot-resistant Alaskan yellow cypress to prevent water wicking.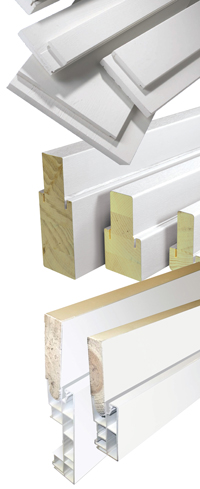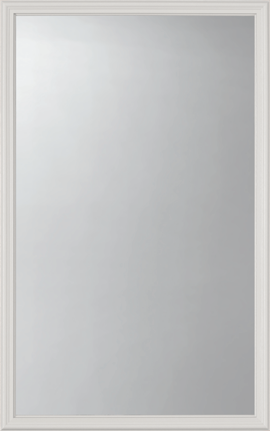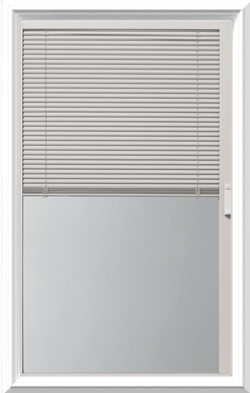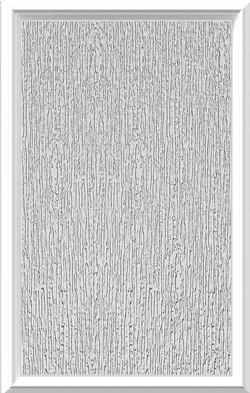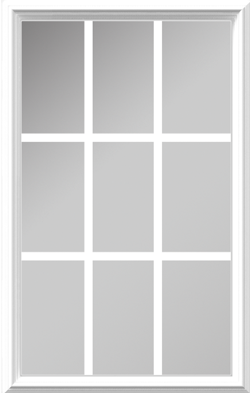 In Stock Decorative Glass Options (dozens of more styles available)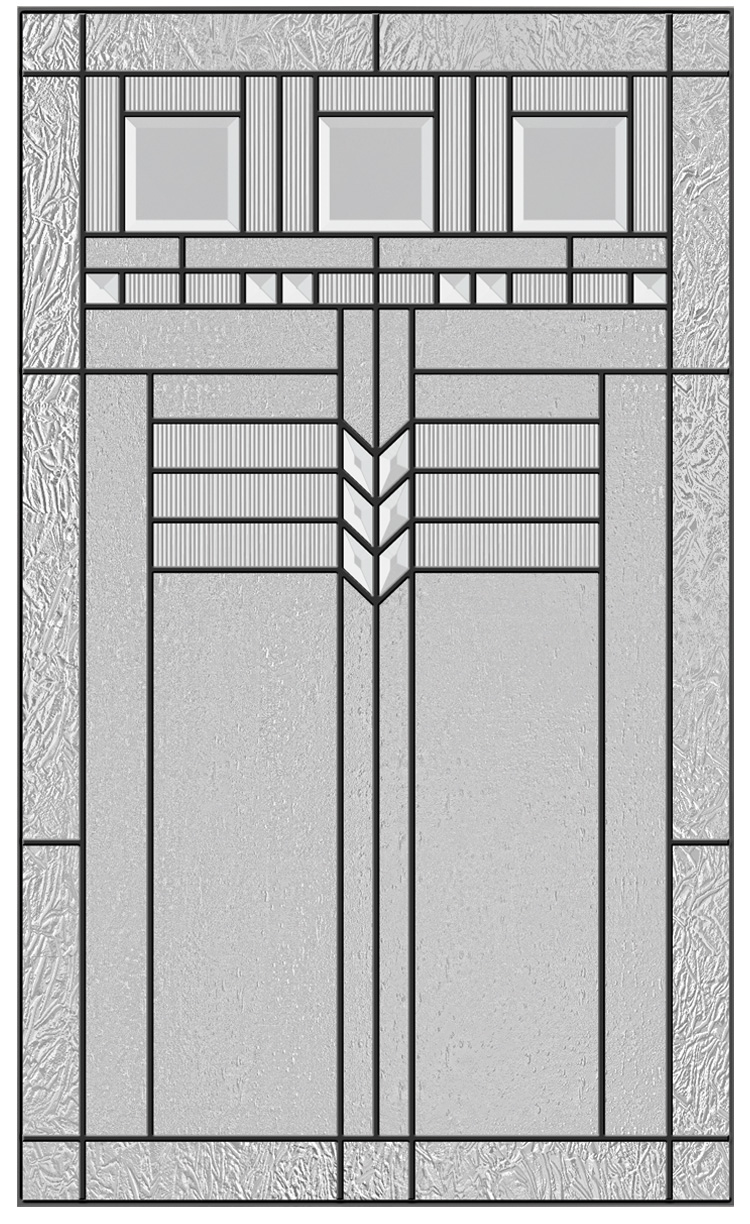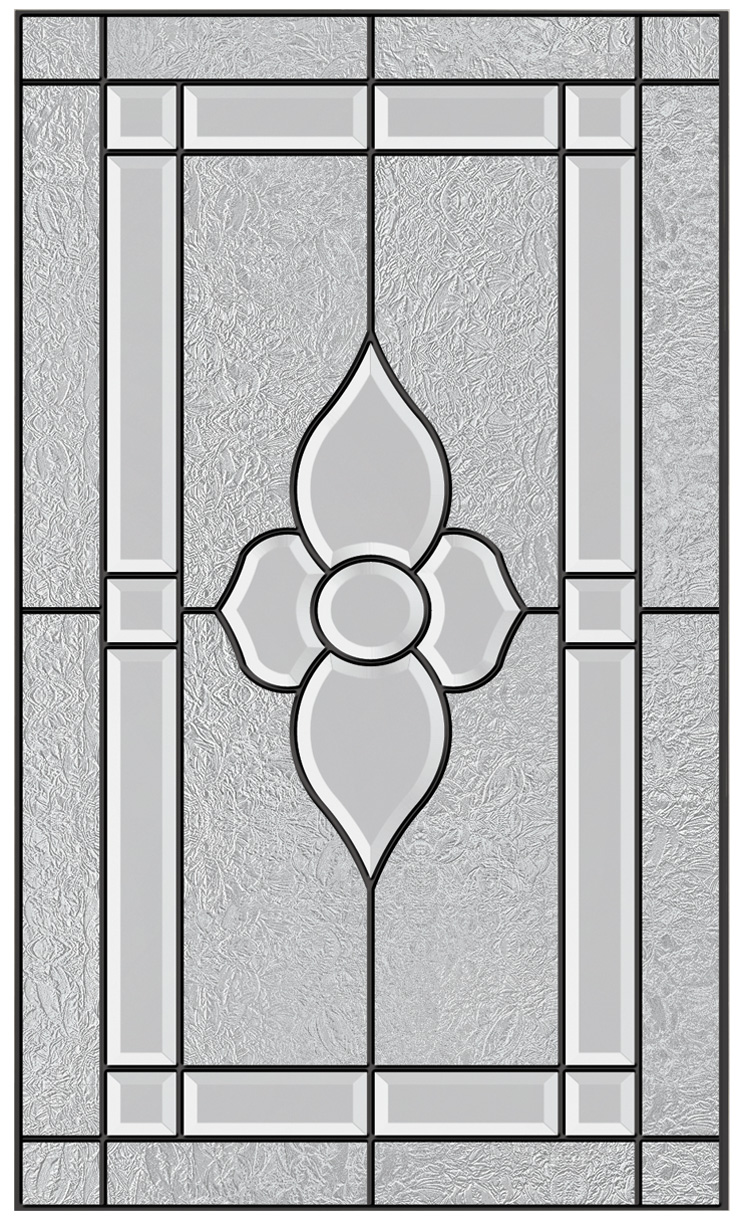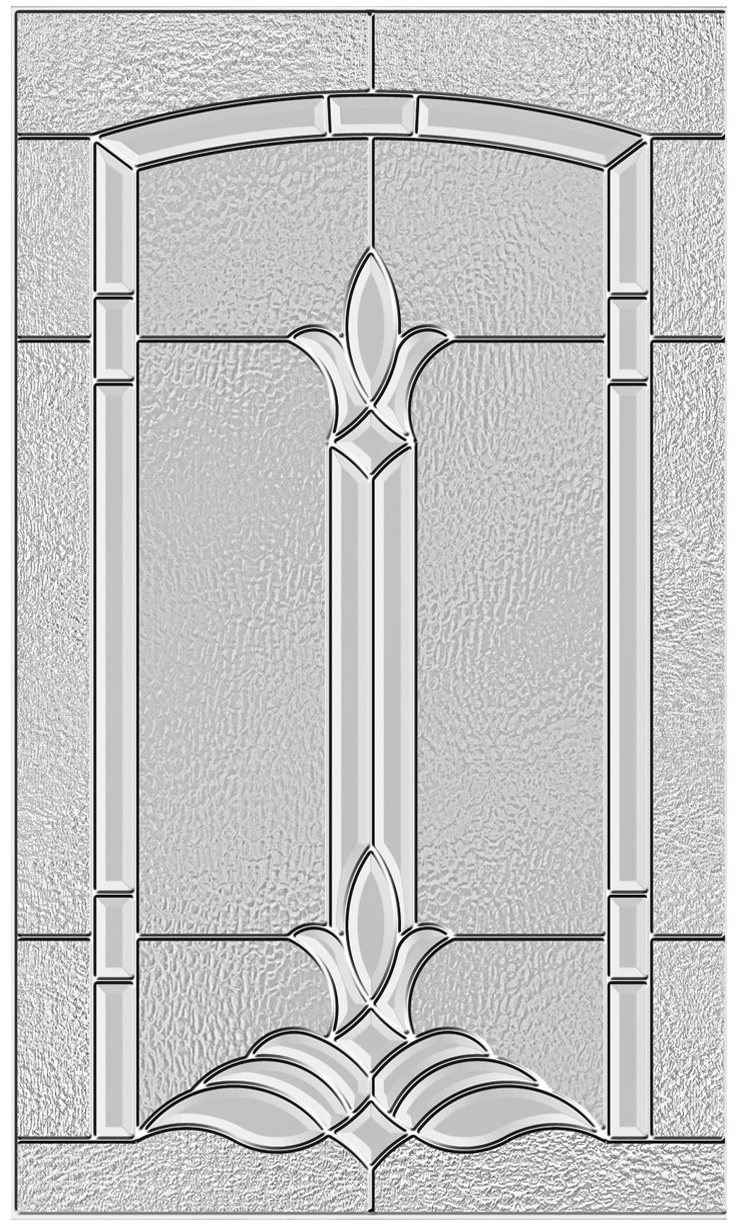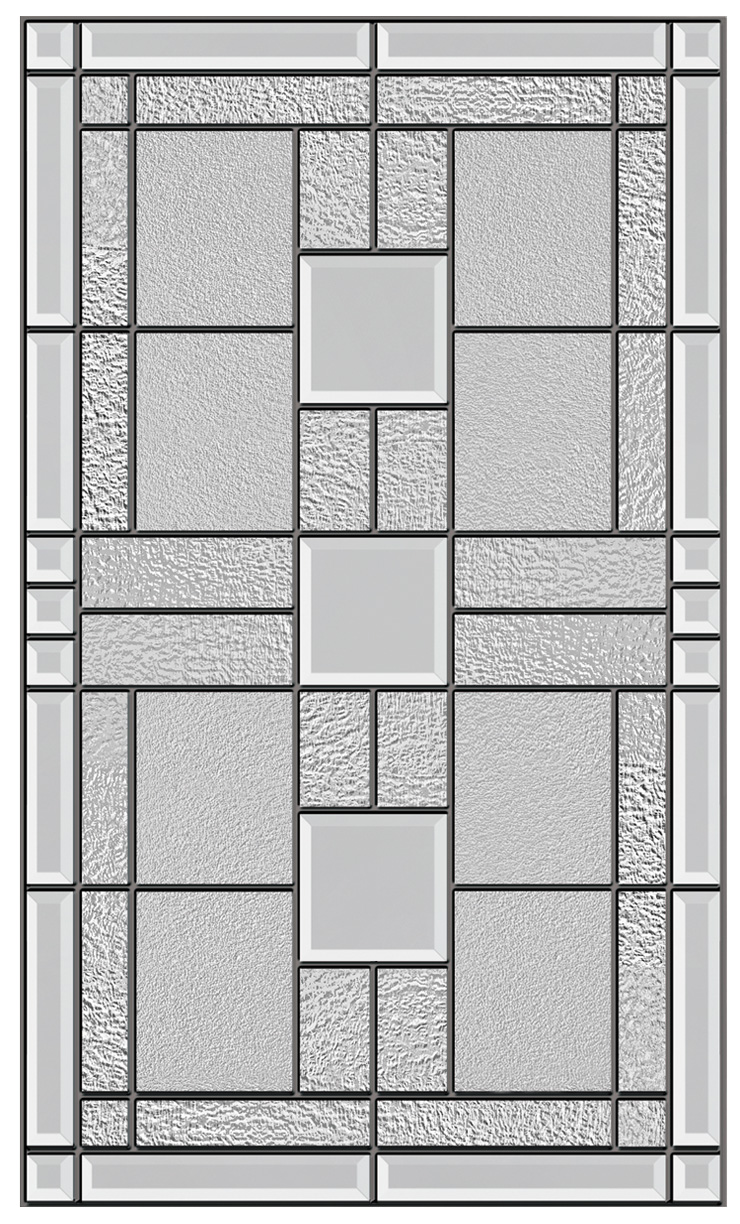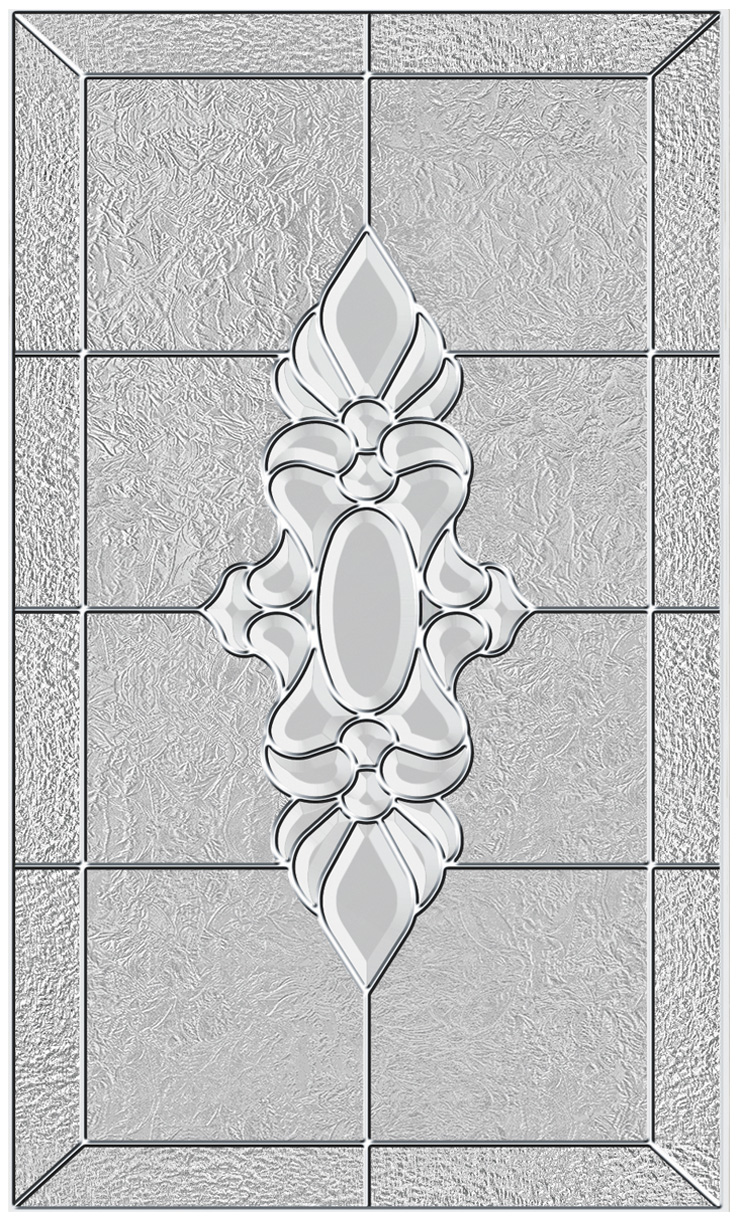 Special Order Glass Options Available
View Our Full Line Brochure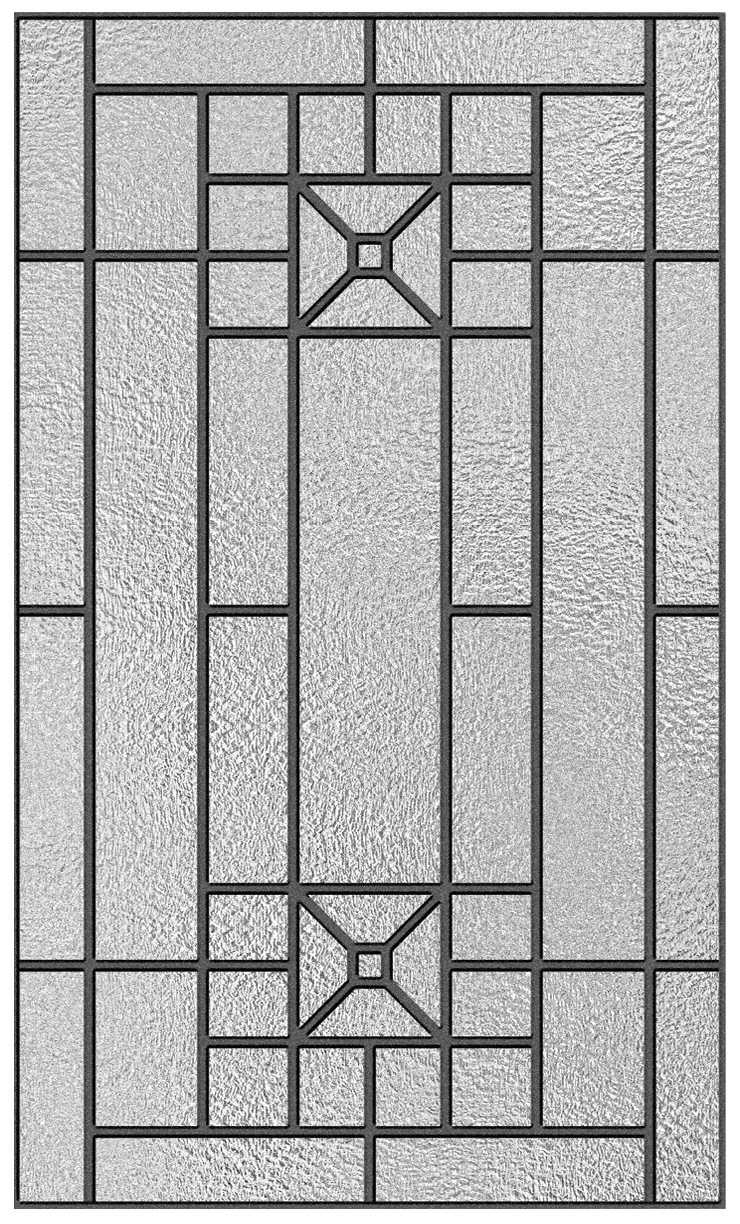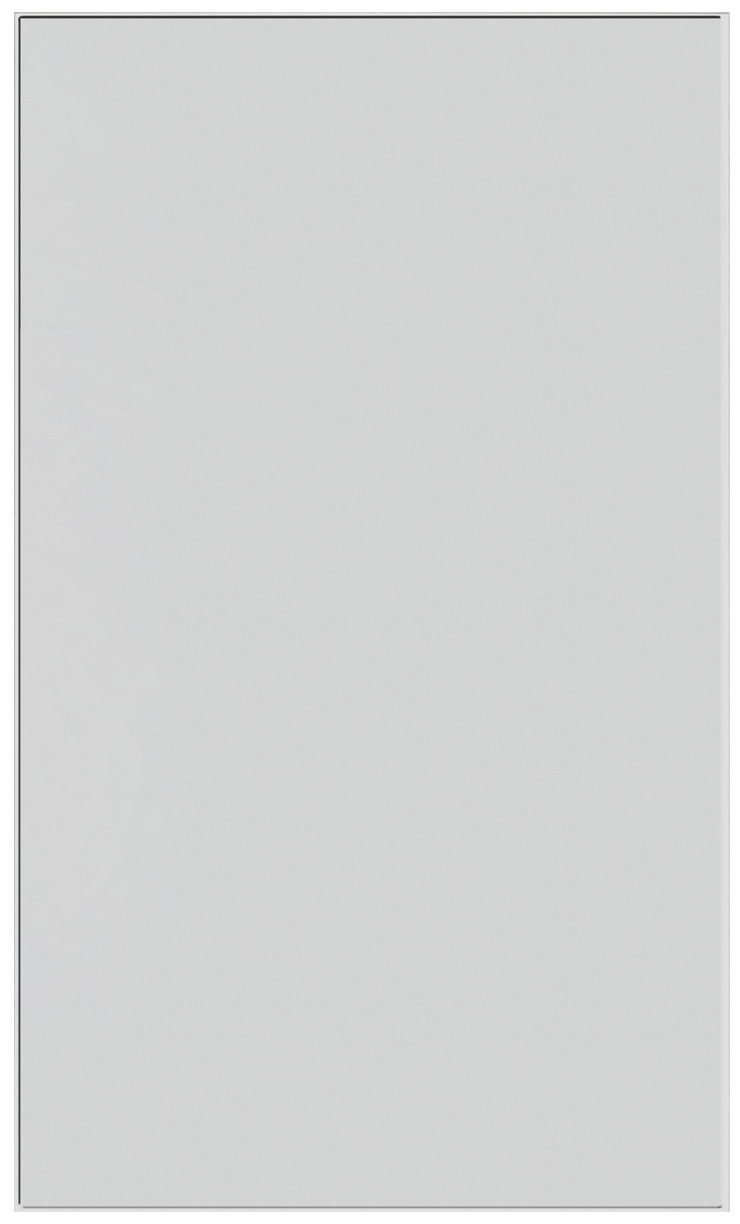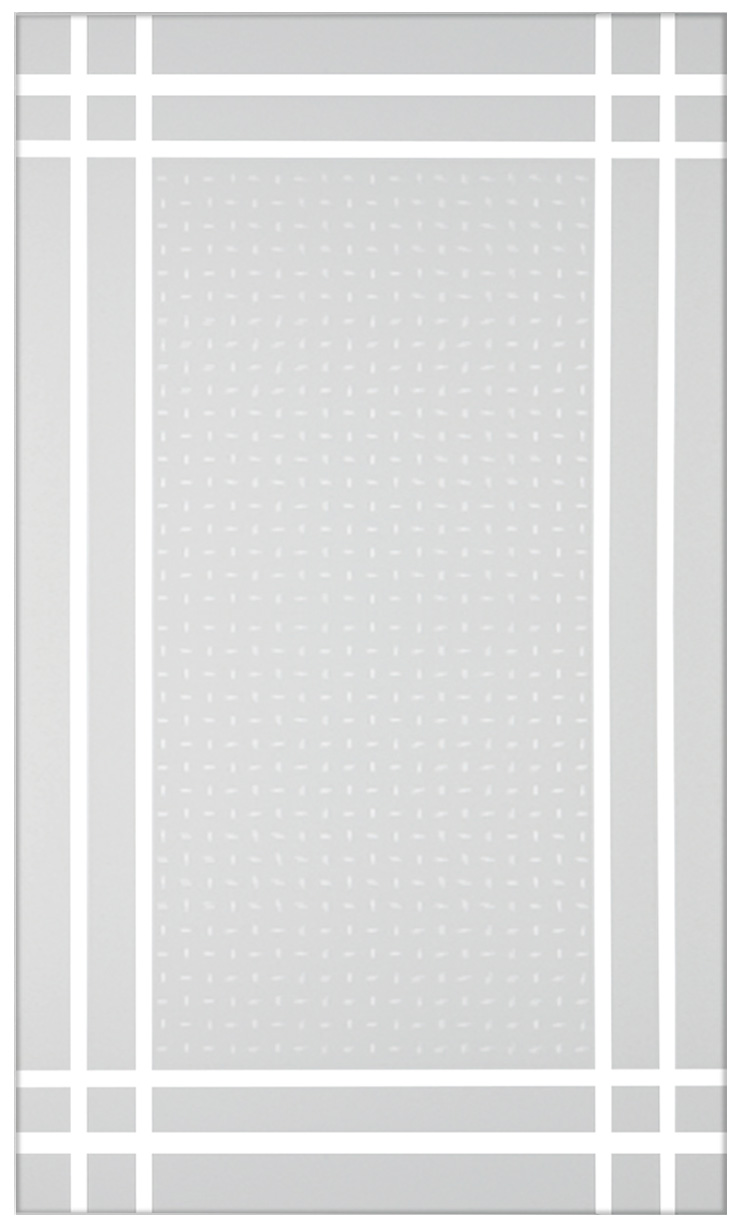 Upgrade Your Glass Frame to ZEEL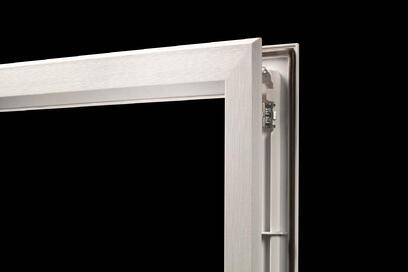 Sleek & Minimal
Designed to be stained or painted, ZEEL blends seamlessly into the entry door, allowing the doorglass to take center stage.
Clean, low-profile look offers an alternative to flush-glazed doors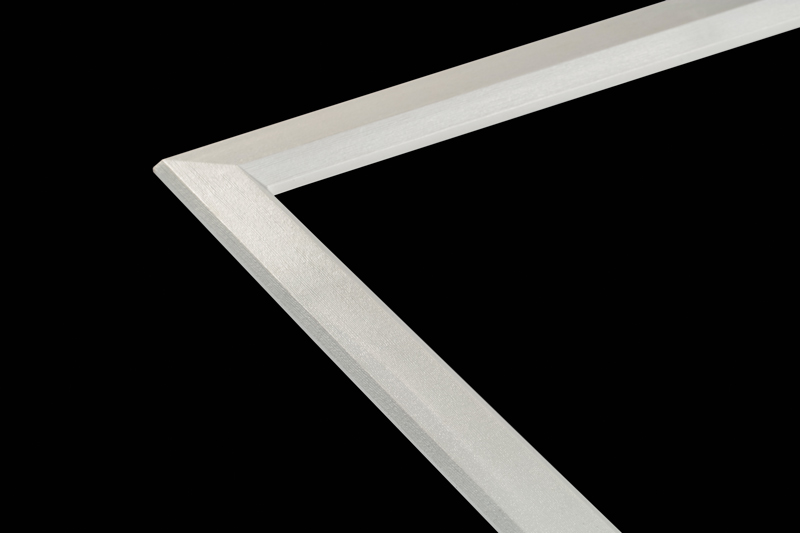 Strongest Yet
FiberMate Plus™ exceeds performance expectations in extreme environments.
Resists scalloping and warping in severe temperatures and direct sunlight even when painted dark colours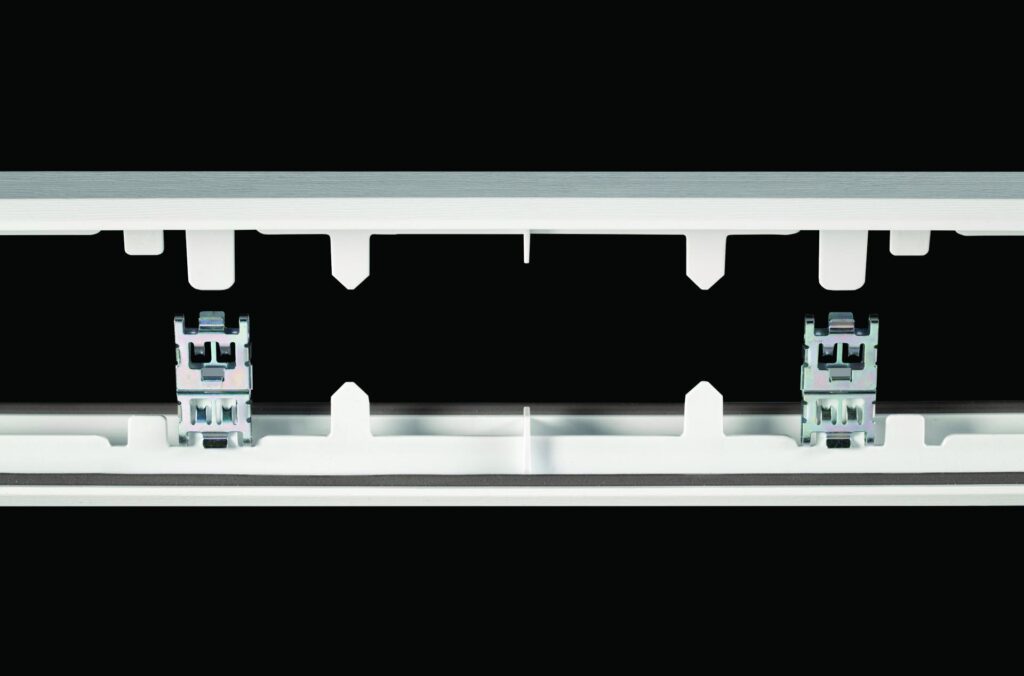 Resolve® Sealant
Resolve sealant is immune to squeeze out and doesn't degrade over time.
Reduces service calls and warranty issues
Thermoset foam seal can be repositioned and stays consistent over time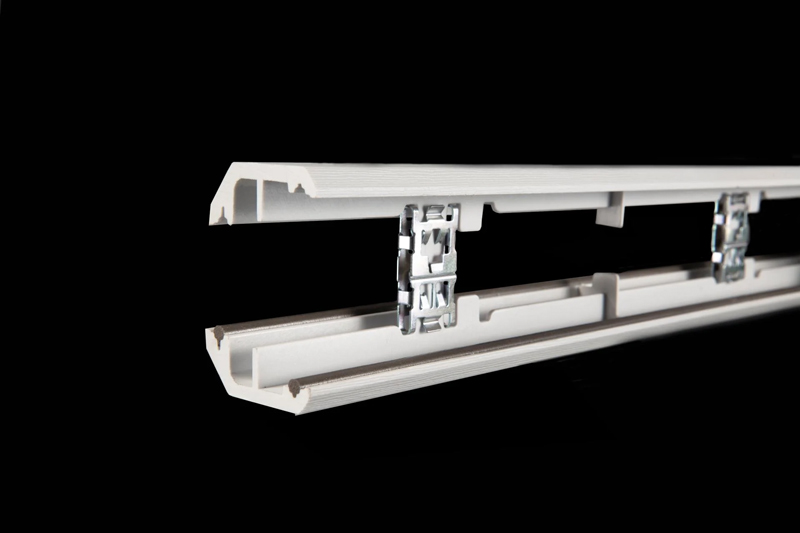 Innovative Clip System
ZEEL eliminates the need for screws and cumbersome screw hole covers with an innovative clip system.
Allows each frame to sit flush, streamlining installation
Increased efficiency offers an alternative to costly flush glazed doors