Decorative (Polytech) Steel Entrances
24 Gauge Polytech White Steel Exterior Doors
Durable • Installs Fast • Secure
With a flawless finish, Polytech Steel doors deliver unbeatable value and unequaled reassurance. Built ready to install, these doors are your best choice for a long lasting entry door that you don't need to paint.
All Entrance Door Systems Include: 
• Polytech White Steel Doors
• Thermally broken aluminum sill
• Primed finger joint pine jambs & header
• 3 Satin Nickel Hinges Installed
• 1-5/8″ or 2″ Brickmould Installed
• Machined for dead bolt
• 10 year limited warranty
Decorative Glass, Sidelites & Factory Paint Available
Jambs & Brickmould available in Primed Wood, Vinyl Wrapped Wood (int.& ext), & RocSolid PVC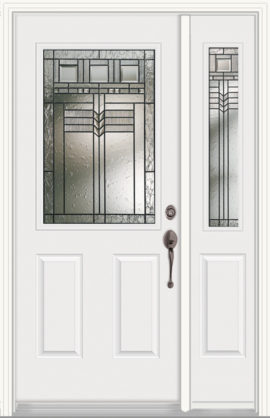 French Doors Feature a Secure Multi-Point Astragal
No more air and water infiltration. No more leaks!
Solid protection against deflection – three secure locking points stop air and water infiltration.
Works with most standard deadbolt lock sets – no special hardware.
Retractable floating boot – will not compress, become damaged or fall off after continued use. The boot lifts up with the flush bolt to clear the threshold when the door is opened and is secured in place when the door is closed to provide a lasting seal.
4 way adjustable strike plates – maintain even margins using existing hardware.
Easy installation.
A one-two punch for secure performance
1 The flip lever activates both flush bolts and the floating boot at the same time.
2 Engaging the deadbolt activates both lock pawls into keepers. Secure performance standard.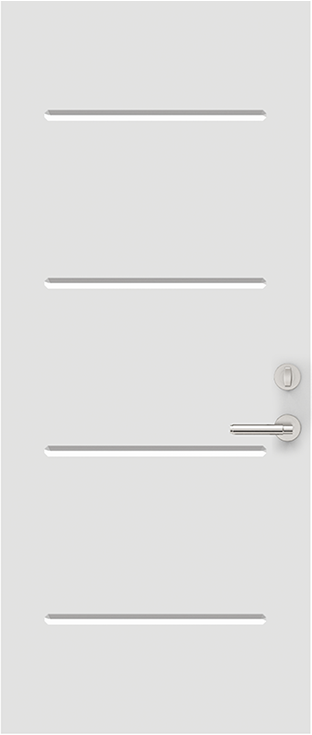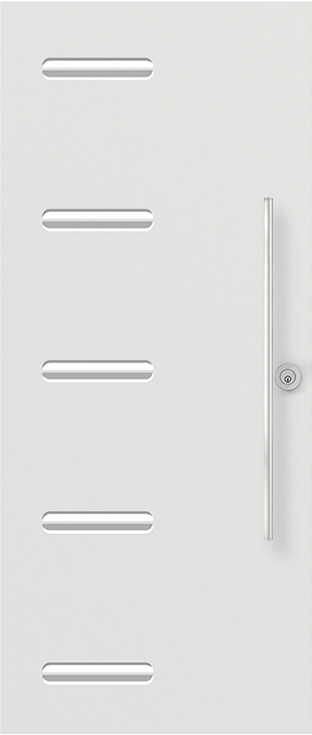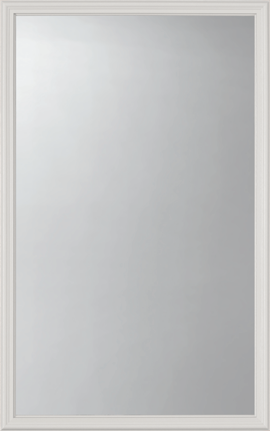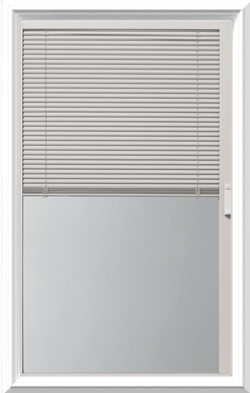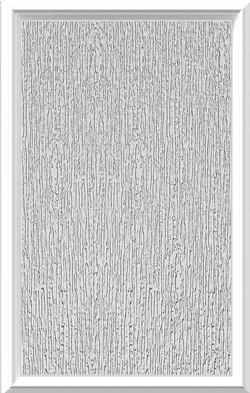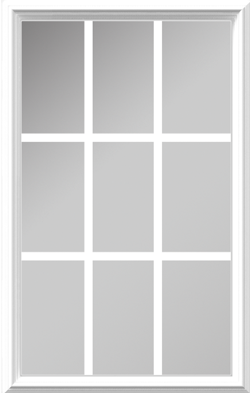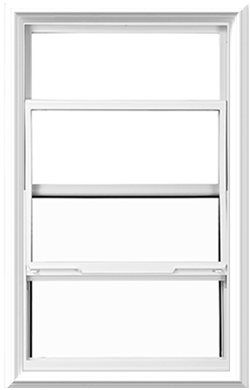 Special Order Glass Options Available
View Our Full Line Brochure
Upgrade Your Glass Frame to ZEEL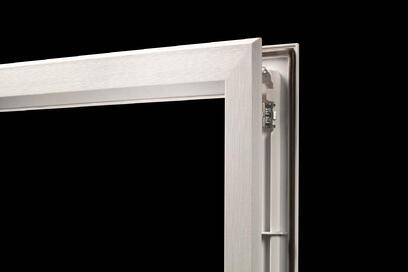 Sleek & Minimal
Designed to be stained or painted, ZEEL blends seamlessly into the entry door, allowing the doorglass to take center stage.
Clean, low-profile look offers an alternative to flush-glazed doors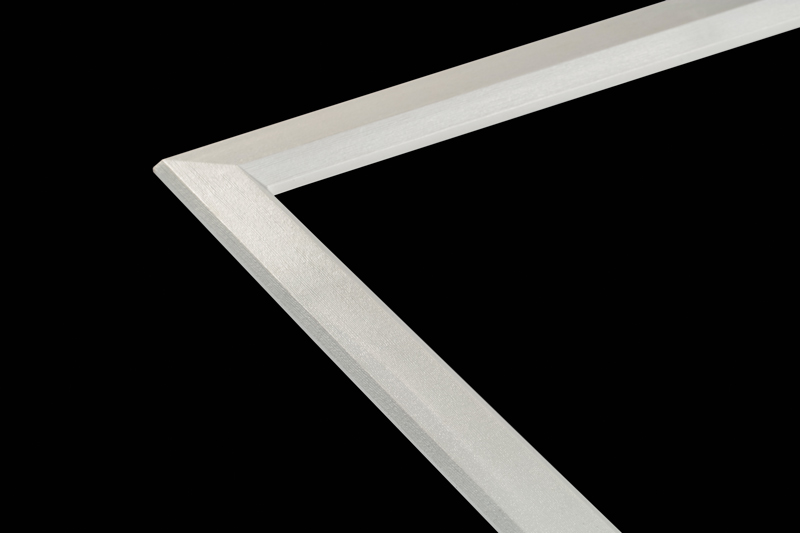 Strongest Yet
FiberMate Plus™ exceeds performance expectations in extreme environments.
Resists scalloping and warping in severe temperatures and direct sunlight even when painted dark colours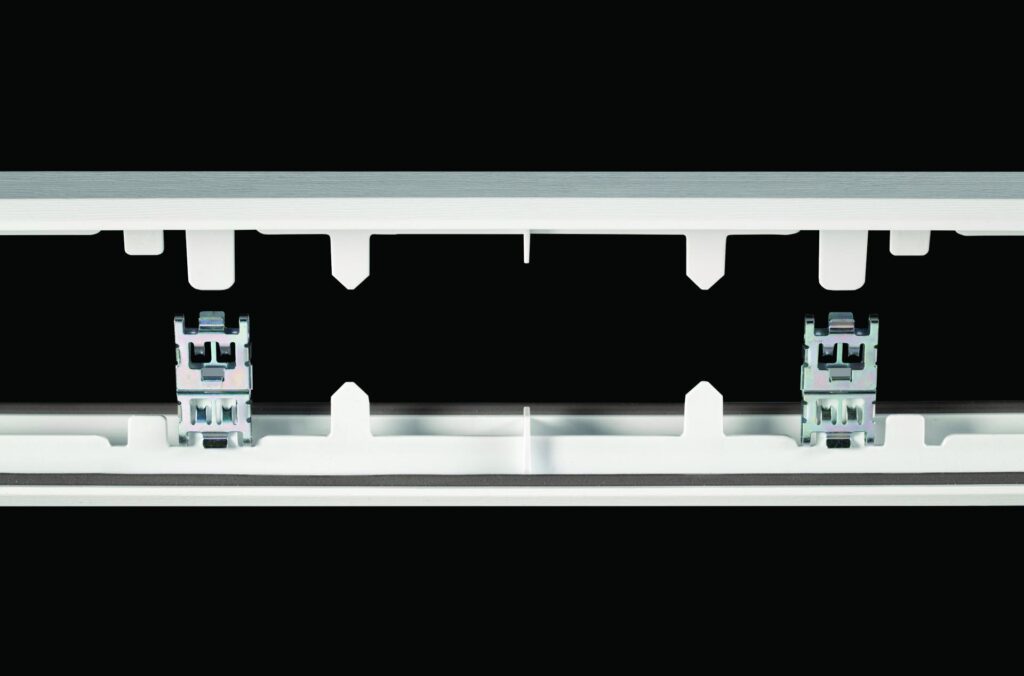 Resolve® Sealant
Resolve sealant is immune to squeeze out and doesn't degrade over time.
Reduces service calls and warranty issues
Thermoset foam seal can be repositioned and stays consistent over time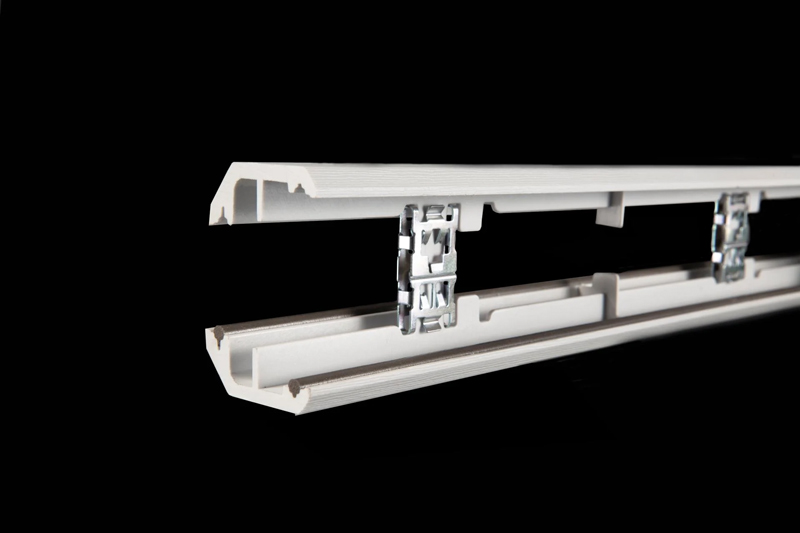 Innovative Clip System
ZEEL eliminates the need for screws and cumbersome screw hole covers with an innovative clip system.
Allows each frame to sit flush, streamlining installation
Increased efficiency offers an alternative to costly flush glazed doors
Frame Options
Sizes (4-9/16″, 6-9/16″, 7-1/4″)
Standard:
Primed Finger-joint Pine Interior and Exterior
Upgrade to:
ROCSOLID PVC * Recommended (Maintenance Free, Water & Weather Proof)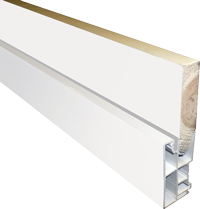 The durability of a PVC window on the outside and the versatility of wood on the inside. Completely maintenance free, water and weather proof.
-or-
Vinyl Wrapped Finger-joint
12mil rigid PVC film bonded with permanent waterproof exterior polyurethane glue. Base made of rot-resistant Alaskan yellow cypress to prevent water wicking.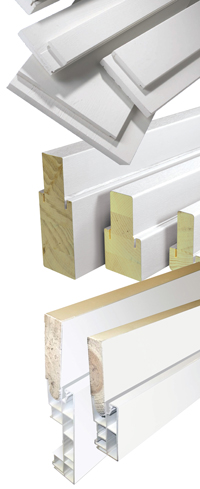 Upgrade by Having Your Door Painted One of 14 Colours
A Word About NAFS-11 Code Approval
The adoption of NAFS-11 and the Canadian Supplement (CSA A440S1-17) in many jurisdictions across Canada has brought big changes to the way we grade and label our windows and doors. Fenestration Canada has released a Performance Calculator Tool to assist you in finding the requirements for your projects.
This calculator is meant to be used as a guideline only.
Ontario: NAFS-08 and CSA A440S1-09 are required for all installations with building permits issued after January 1, 2014. If the building permit was issued before January 1, 2014 the older standards apply, provided ground is broken on the job within 3 to 6 month of the date of issue of the permit, this time frame will be defined by the local building officials. The biggest changes are to product labeling requirements and how product performance is rated.
Want to know more? Check out our Code Approved FAQ